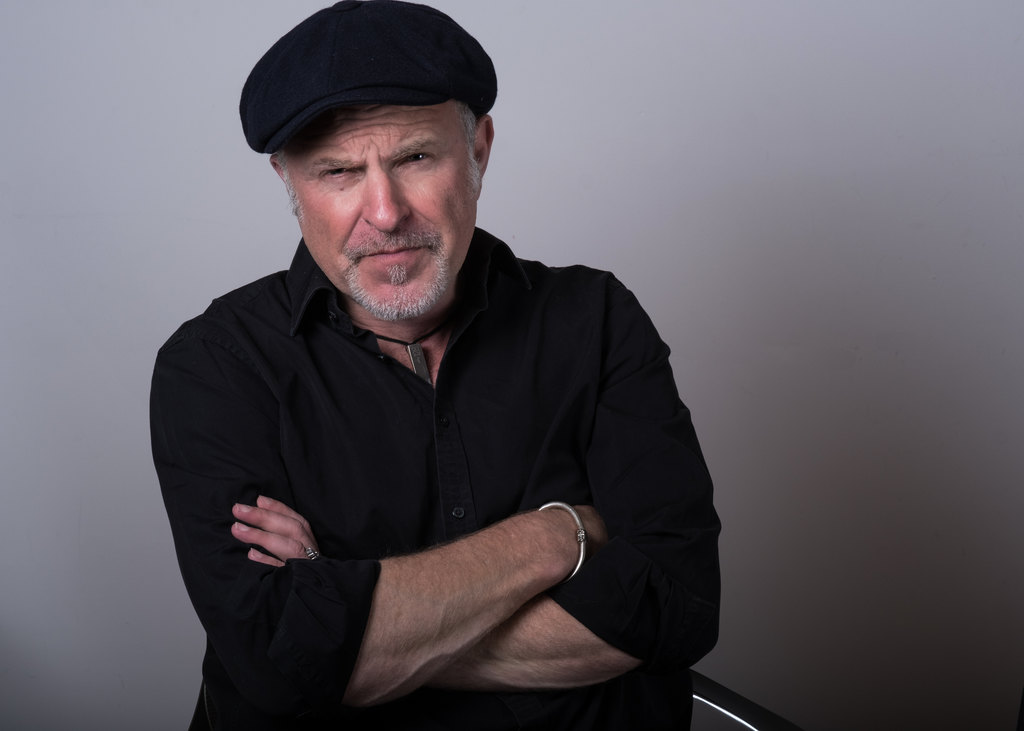 Simon Evans is one of the UK's most respected and best loved comedians. Familiar from TV and radio appearances, as well as for his live tour shows and festival appearances, he is particularly popular on the corporate and after dinner circuit. He has been at the top of his game now for over twenty years yet at this year's Edinburgh festival was unanimously agreed to only be getting better.
His TV credits include two appearances on BBC One's Live at the Apollo, one on Michael McIntyre's Roadshow, and a season of Channel 4's Stand Up for the Week. On BBC Radio 4 his series Simon Evans Goes to Market, has had six seasons, delighting audiences with his witty and insightful take on the comedically unpromising territory of economics, all of which prove among the most popular downloads on the Sounds App. He is also a regular on Radio 4's The News Quiz, and various other panel games, and from 1998 to 2002 wrote and hosted eight series of the news satire, The Way It Is.
Simon's live tour shows such as Friendly Fire, Leashed and most recently Genius 2.0 have sold out theatres around the country and garnered superlative reviews from national and comedy press. Dominic Maxwell described him as "demonically dry", William Cook as "sublime", and Chortle as "an evil delight". At the Edinburgh Festival, Genius 2.0 received the rare and highly coveted ★★★★★ rating from The Scotsman—the reviewer describing it as a "Masterclass".
On the corporate circuit, he is cherished for his ability to perform an entirely clean set without compromising on the laughs—but also to "strengthen" the language when appropriate, without descending into vulgarity. His relative maturity and reference points have made him a great hit with audiences who might find some of his peers' comedy rather juvenile. He is also much sought after for awards functions etc for his air of authority and the ability to deliver from autocue or script with natural ease, panache and, when necessary, a good turn of pace.
Away from comedy, Simon enjoys many of the good things in life—wine, whisky and song, classical music, walking his Golden Retriever along the Sussex coast and doggedly trying to clear his reading pile. He's a keen cyclist, hill walker and, twinges permitting, indoor rock climbing enthusiast. He is to date the only comedian to have appeared on both University Challenge: The Professionals (on the Comedians team, narrowly beaten by the eventual winners, The Ministry of Justice!) and Christmas University Challenge, representing his alma mater, Southampton. He also won Celebrity Mastermind in 2012, with his specialist subject being Sir Ernest Shackleton. He has appeared multiple times on various debate shows, including BBC Question Time and The Big Question, and on innumerable popular podcasts. In 1994, he became the only contestant in the history of The Krypton Factor to win his heat, only to be disqualified on a technicality!
In September 2019, Evans wrote and presented Simon Evans is Right, a relatively serious look at the difficulties faced by BBC Radio 4 in achieving political balance in their comedy output. He has not been heard on the network since.*
Live
This is not comprehensive, for further information or clarification, please contact Verity at Off the Kerb: Verity@offthekerb.co.uk
Montreal Just for Laughs
Aspen Comedy Festival
New Zealand Comedy Festival
Cape Town Comedy Festival et al—various years.
Wide range of corporate events (with or without autocue!) and private functions of all kinds.
Forces entertainment in The Falklands [sic], Cyprus, Balkans, Germany, Persian Gulf.
Television Appearances
This is a selective list. For a longer list, see Wikipedia.
Television Writing
Radio
The News Quiz—guest host
The News Quiz—panellist
The Way It Is
Best Policy (Radio 4)—host
True Lies, A World Without… and others (Radio 4)—panellist
Beating The System (Radio 4)—sole writer and performer
Troublestarter (Radio 4), three-part series—sole writer and performer
The Mighty Boosh (Radio 4)—performer
The Big Booth (Radio 4)—performer
Armando Ianucci's Charm Offensive
The Unbelievable Truth
Heresy
True Lies and seven series as anchor and principal writer on
The Way It Is
Writing credits include The Odd Half Hour and Lee Mack's recent Radio Two show.
Voice-overs
Evans was for several years the voice of 'Old Speckled Henry', the fox in the Dave TV "Bumpers" for Old Speckled Hen
Various
Appeared in Strongbow TV commercials in 2005.
Extensive experience in improv.
Previous skills include juggling, law and writing erotic fiction. Should be a show in that, somewhere.
*[This is, in fact, a lie and Evans continues to perform regularly on The News Quiz etc.]