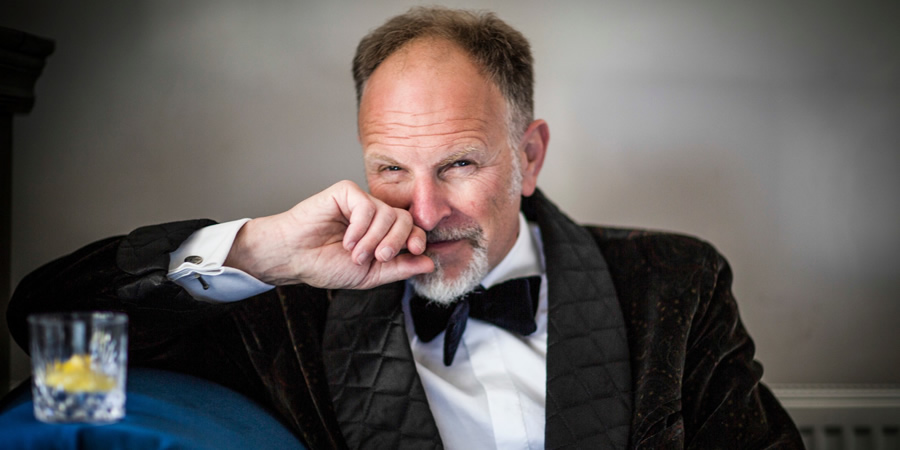 Scotsman review
Assembly George Square Studios (Venue 17)
★★★★★
Edinburgh Festival Fringe: Simon Evans does something truly, deeply subversive to an angry, despairing howl of despair at the Descent of Man, at the endangered status of genius, at the way democracy has been reduced to an illusion and at the eye-watering mediocrity of our public figures.
He puts it in a smart suit and tie, he brushes its hair and speaks it eloquently, with literate elegance, between sips of something peaty from a proper whisky nosing glass
This is a masterclass in socio-political comedy. He enters to a blast of The Prodigy's Firestarter and warms us up with just enough of the most delightful crowd work you will see this month. We are drawn into Simon's vortex of despair via a discussion of spectacles but before you can say "Mother of Parliaments" he has shredded Theresa May, Jeremy Corbyn, Tracey Emin, Damien Hirst and had a perfect pop at Edinburghers, all without raising his voice.
He reminisces about Kenneth Clark's iconic BBC series Civilisation and laments at how far we have fallen from a place where we lapped up and feted intelligent TV like that to where we care more about the dental status of the presenter than whether he knows who Ruskin is. But do not think that Evans is offering up some sort of intellectualised amusing Leviathan of a show moaning about the good old days. We get Pornhub and pubes, memes and clownfish, cats and logistical nightmares. We get more laughs per minute than a Corbyn lookalike thumbing through the Guinness Book of Records and quoting John Stuart Mill could ever be expected to create. On the basis of this extraordinarily accomplished hour, I vote that Evans should be allowed to run comedy, the country, the Brexit negotiations, the Royal Family and anything to do with political correctness. The show is called "Genius". It comes very close